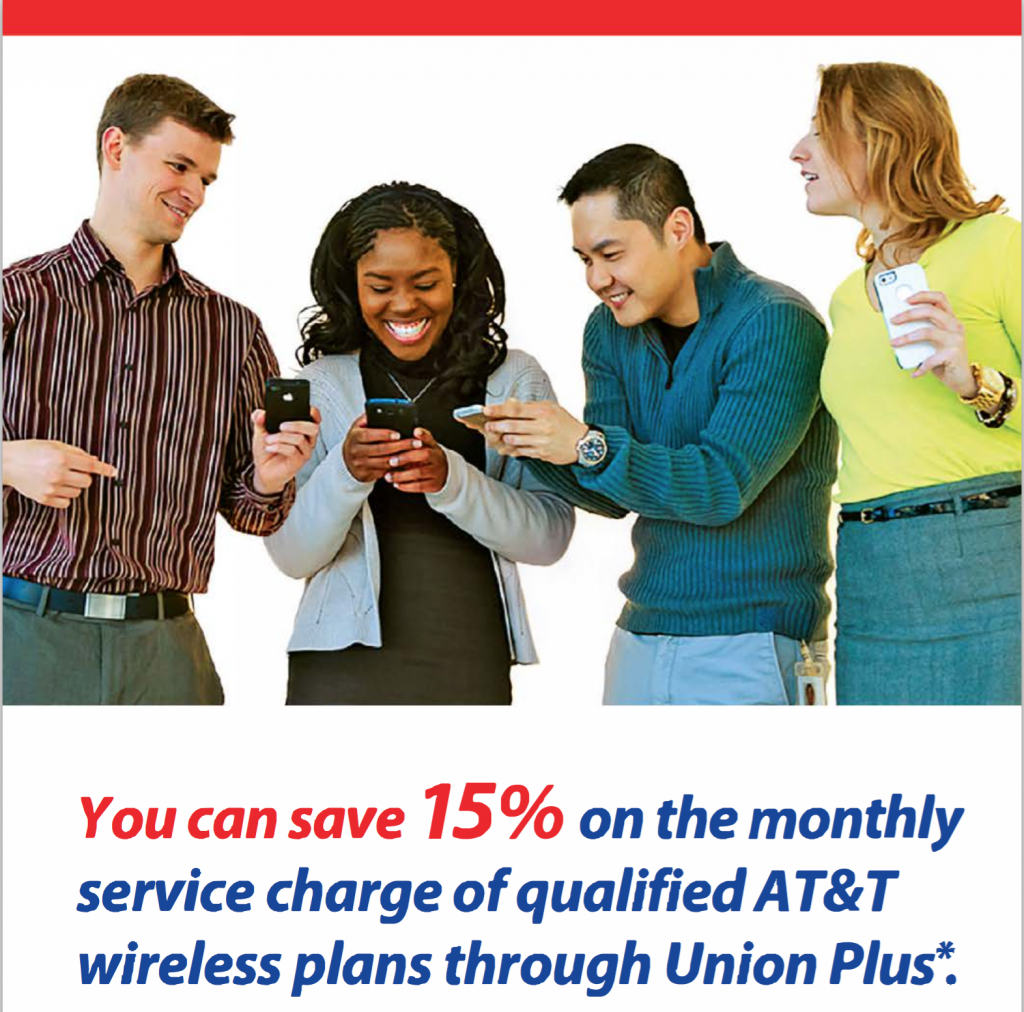 15% discount on qualified plans from AT&T, the only nationwide unionized wireless carrier.
Attached is a coupon to receive 15% off your qualified plan. You can also download the coupon and other materials free from UnionPlus.org/ATTLeader.
Active and retired union members are eligible for the Union Plus Wireless Discount program, through which they can:
Save 15% on the monthly service charge of qualified AT&T wireless plans
Enjoy an exclusive 20% discount on select accessoriesfor union members only
Qualify to get up to $250 in rebatesfrom Union Plus
Take advantage of other offers from AT&T
By choosing AT&T, you choose to support the nearly 150,000 Communications Workers of America (CWA) union members employed there. All AT&T retail store representatives are unionized. That means when a union member goes to an AT&T store, they will be helped by a fellow union member.
Members can learn more at UnionPlus.org/ATT.